Say goodbye to traditional paper invites! Embrace the future with our Personalized WhatsApp invitation Design for your Personal Event, Corporate Event and Digital Marketing. These digitally crafted invites are not only instant and convenient, but also creatively inspiring. Share them effortlessly across multiple social media platforms and make a lasting impression!
It is an efficient way to save both time and money while staying current.
Call us now at: +91 99900 97442 (WhatsApp).
======= Glance at Our Creative WhatsApp Invitation Design =======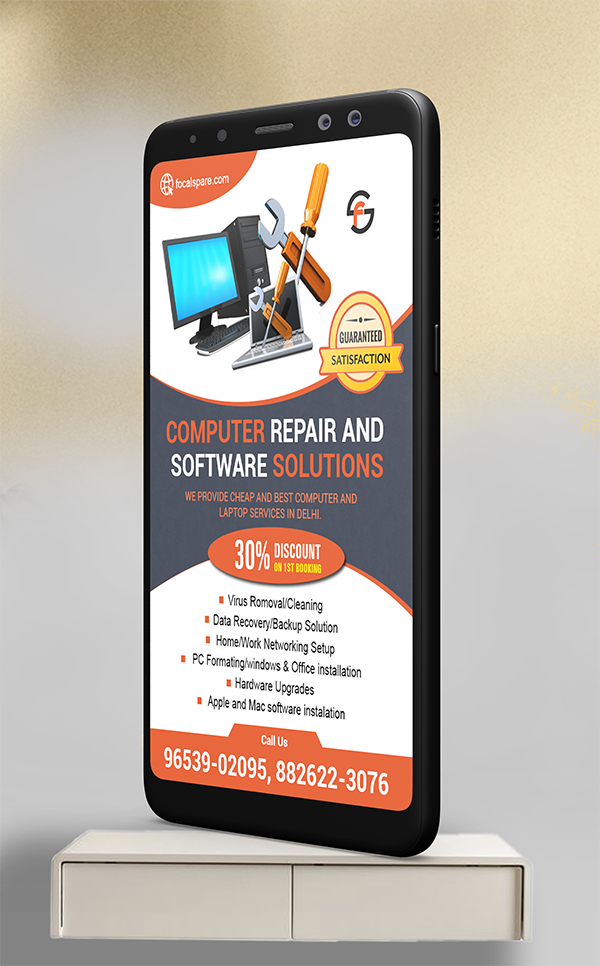 If you're planning a corporate event that demands a touch of sophistication and a personalized touch, look no further than Sonu Graphics Whatsapp Invitation Design Agency Delhi. We specialize in crafting bespoke invitations that leave a lasting impression. Whether it's a product launch, conference, or milestone celebration, our team ensures that every Corporate Invitation we create reflects the essence of your brand and the significance of the occasion.
Our designers pay meticulous attention to detail, ensuring that every element aligns seamlessly with your company's image. The result? An invitation that informs and captivates, setting the tone for a memorable event greeting that attendees will be eager to RSVP to. Trust us to elevate your corporate event with professionalism and style invitations.
Our WhatsApp Graphics & Invitation Package
WhatsApp
Graphic Package
Rs.800/- Per Image
---
Ideally WhatsApp invites for informative, promotional
Logo, Images & content provided by client.
Use of Royalty Free Image
Final output: JPG
Project Duration 2 Day
Unlimited Free Revision till Project Duration
Project valid till 1 Week, else considers a new project.
100% Advance Payment, which is not refundable
WhatsApp
Video Package
Rs.2000/- Per Video
---
Ideally for WhatsApp invites for informative, promotional
Logo, Images & content provided by client.
Use of Royalty Free Image
Up to 30 Sec Video
Final output: Mp4
Any additional seconds will be charged Rs.100/- per second
Project Duration 1 Week
Unlimited Free Revision till the Project Duration
After Free Revision, Any additional revision will be charged on Hourly Basis.
Project valid till 1 Week, else considers the new project.
100% Advance Payment, which is not refundable
Welcome to our one-stop destination for all your WhatsApp invitation needs! Explore our collection of beautifully crafted WhatsApp invitation card designs, perfect for every occasion. Whether you're planning a retirement party, baby shower, marriage celebration, or birthday bash, we've got you covered.
Our WhatsApp invitation card maker allows you to customize your invitations with ease, ensuring a personalized touch that reflects your style and the essence of your event. Choose from a variety of designs and sizes, all optimized for seamless sharing on WhatsApp.
Frequently Asked Questions About WhatsApp Invitation Design
What is a WhatsApp Invitation Design Service?
A WhatsApp Invitation Design Service provides custom-designed digital invitations that are optimized for sharing on the WhatsApp messaging platform. These invitations can be used for various events and occasions, such as weddings, parties, baby showers, and more.
2. How does the process work?
Typically, you'll need to provide details about your event, such as date, time, venue, theme, and any specific design preferences you have in mind. The design service will then create a customized invitation based on this information.
3. What types of events can I use WhatsApp invitations for?
WhatsApp invitations can be designed for a wide range of events including weddings, birthdays, baby showers, engagement parties, corporate events, and more.
4. Can I request a specific theme or design style for my invitation?
Yes, most WhatsApp Invitation Design Services allow you to request a specific theme, color scheme, or design style to match the tone of your event.
5. How long does it take to get a custom WhatsApp invitation designed?
The turnaround time can vary depending on the complexity of the design and the workload of the design service. It's a good idea to inquire about the estimated turnaround time when you contact the service.
6. What formats are the invitations provided in?
Typically, the invitations will be provided in a digital format such as a high-resolution image (JPEG or PNG) that can be easily shared via WhatsApp or other messaging platforms.
7. How do I pay for the WhatsApp invitation design service?
You Can Pay On Googlepay or Bank Transfer.
8. What information should I include when requesting a quote for a WhatsApp invitation design?
When requesting a quote, make sure to provide details about the type of event, the number of invitations needed, any specific design preferences, and the desired delivery date if you have one.